DSP Performance: Resolutions and Scaling
The LCD2690WUXi has two DVI-I inputs, and one VGA. Many would assume this means it can process every resolution and mode up to and including 1920x1200 @ 60 Hz, although this not the case. Firstly, it can only scale certain select "standard" resolutions. Exactly which resolutions the DSP supports is determined by the manufacturer, NEC.
Secondly, the DSP can not process a 1080i (interlaced 1920x1080) signal. This comes as a large disappointment for video enthusiasts. Even worse, it shows a message stating there is no interlaced support, and it gives the option of seeing an image for 180 seconds, until the message reappears. The reason for the timeout is a mystery to me, but I didn't notice anything wrong with the image for the 180 seconds it did display. If NEC had just allowed me to stay at that "sample screen" forever, this monitor would probably pass for 1080i support. I was unable to determine whether the signal was actually being deinterlaced or not, but I did not notice artifacts. Somehow, 480i works just fine with no interlacing warning. 1080i was tested using both a Comcast DVR and Samsung SIR-T451 ATSC HDTV receiver with the exact same results.
The LCD saves expansion settings per resolution, and brightness/contrast/color/ColorComp/other settings per connection. I do know the resolution doesn't affect the color settings, but I did not have time to test whether or not each connection had individual "expansion menu" or other memories per resolution. I feel that this is beyond the scope of this review. Such memory complexity would not likely be necessary for even power users, anyway.
Below are "report cards" for the LCD2690WUXi's resolution and expansion abilities for each type of connection. Each mode was tested individually.
DVI-A (VGA) SIGNALS REPORT
| | | | | |
| --- | --- | --- | --- | --- |
| | 1:1 | ASP | FILL | CUS |
| 480i | Y | Y | Y | Y |
| 480p | Y | Y | Y | Y |
| 720p | Y | Y | Y | Y |
| 1080i | NA | NA | NA | NA |
DVI-D SIGNALS REPORT
| | | | | |
| --- | --- | --- | --- | --- |
| | 1:1 | ASP | FILL | CUS |
| 480i | Y | Y | Y | Y |
| 480p | Y | Y | Y | Y |
| 720p | Y | Y | Y | Y |
| 1080i | NA | NA | NA | NA |
For 480i through 720p, the LCD2690WUXi passes with flying colors. However, as mentioned earlier, 1080i is not officially supported. Since the menu is not accessible in the "sample screen" mode, expansion options could not be set and this mode is not usable for any extended period of time, anyway. I believe FILL was the default mode.
On second thought, since 720p looks so good on this LCD, the absense of 1080i support is not a deal-breaker. At least, 720p will be better for sports due to a higher frame rate, anyway, and hardly inferior for much else. The LCD2690WUXi's scaling quality is truly second-to-none.
One concern of mine however was VGA auto adjustment. From my testing, it was not very reliable unless you had a bright, full image on screen. The LCD otherwise had considerable difficulty identifying the borders of the image, and ended up truncating it after automatic adjustment. At least, the geometry is adjustable through the OSD and I never had problems doing it manually, so this is not a big problem. Any overscan from the source device can be adjusted on the NEC with its expansive (ahem) scaling options.
Below are some images of how the LCD's DSP (digital signal processor) scales the same text at different resolutions (FILL mode). These were the only resolutions in which I was able to use the DSP's scaling. 1920x1080 may have also worked but it was not tested here. Aside from 1080, I only attempted to try typical or half-way standard resolutions.

1920x1200 (native)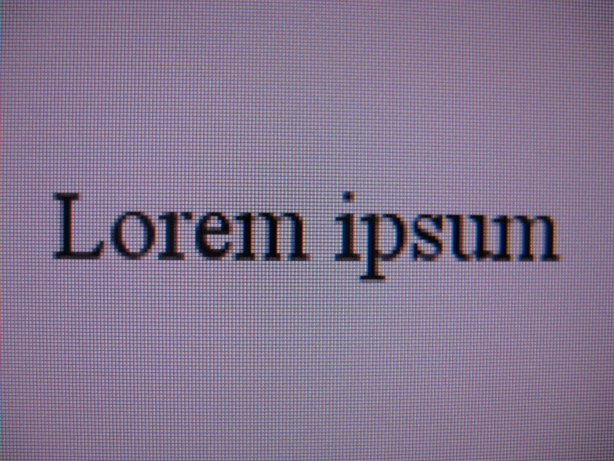 1680x1050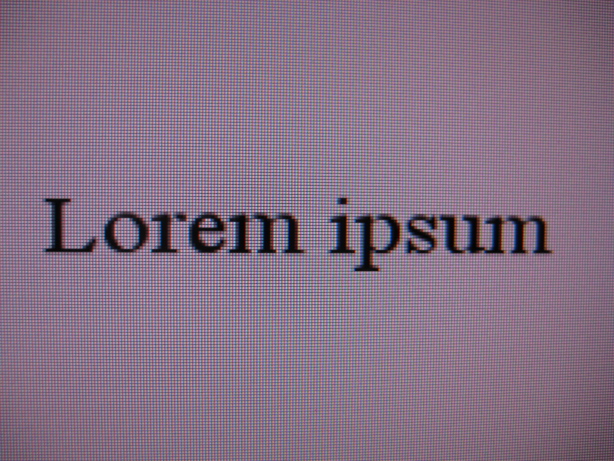 1440x1050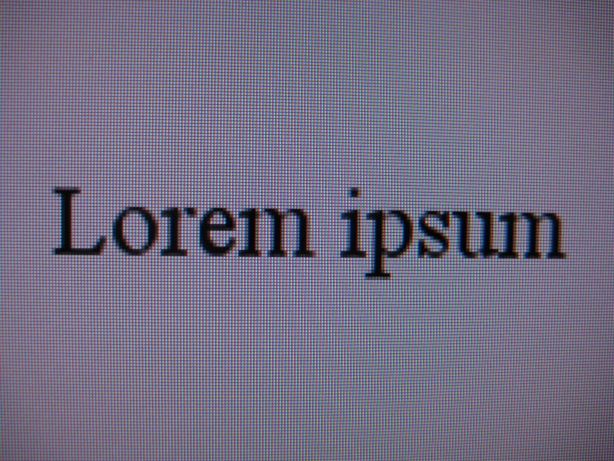 1440x900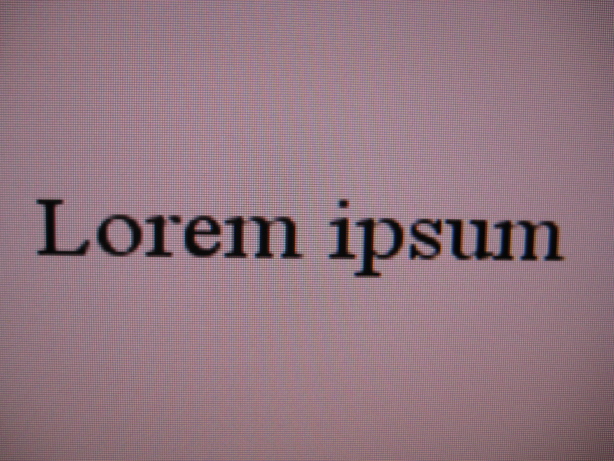 1280x1024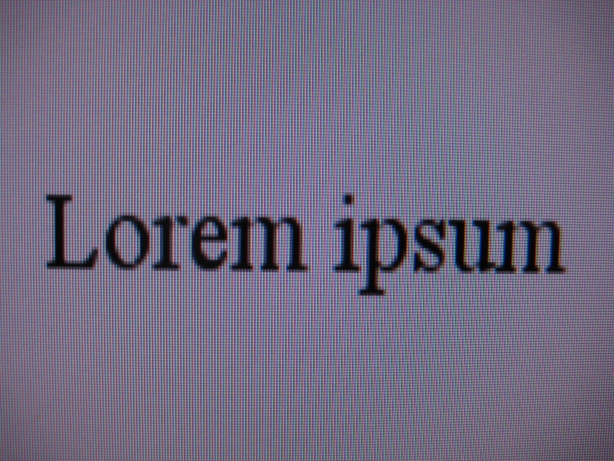 1280x720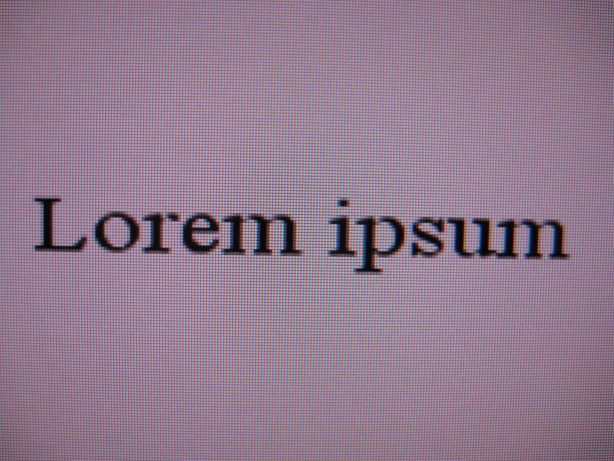 1024x768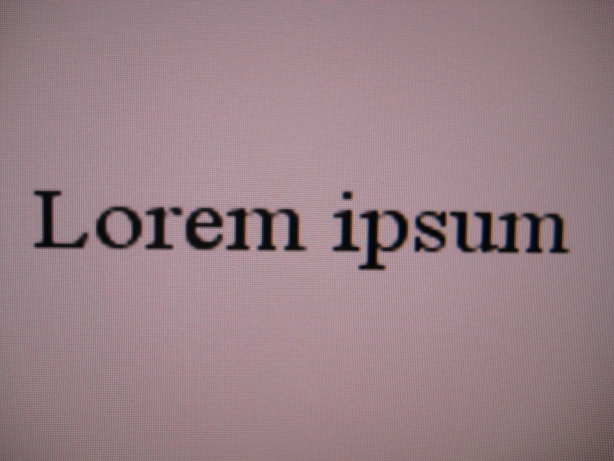 800x600